Golden Rice
Inspired by the golden rice fields by the mountain ranges in Tam Coc, Golden Rice restaurant invites diners to enjoy the essence of pure rice seeds grown on alluvial soil, the typical delicious dishes made from mountain goats or international culinary art. Set amidst lush and beautiful garden, diners can have the most relaxing moments in the Ninh Binh culinary art journey.
Each dish at Golden Rice restaurant is always selected from the freshest ingredients, prepared and beautifully decorated by experienced chefs that promise to bring the best and most typical meals. The restaurant offers an a la carte menu and a set menu.
Restaurant location: Garden
Cuisine style: Vietnamese
Capacity: 300 people
Lunch service hours: 11:30 - 14:30
Dinner service hours: 18:30 - 22:00 (last order at 21:30)
SIGNATURE FOOD
"Rare goat meat mixed with lemon" and "Goat meat with pepper sauce": If you arrive in Ninh Binh without eating goat meat, you have not known anything about Ninh Binh yet!
The limestone mountain terrain is favorable for the development of plant which is the main food for mountain goats. With this characteristic, goat meat here is firm, low in fat, aromatic and nutrious. Ninh Binh Hidden Charm Hotel and Resort would like to introduce to diners a lot of dishes cooked from goat meat. Two of them loved by our guests are"Rare goat meat mixed with lemon" and "Goat meat with pepper sauce".
You can enjoy goat meat at any restaurant in Ninh Binh but at our Ninh Binh Hidden Charm is an exception. We are always proud of being highly appreciated by foodies because of the best quality, no bad smell and reasonable prices.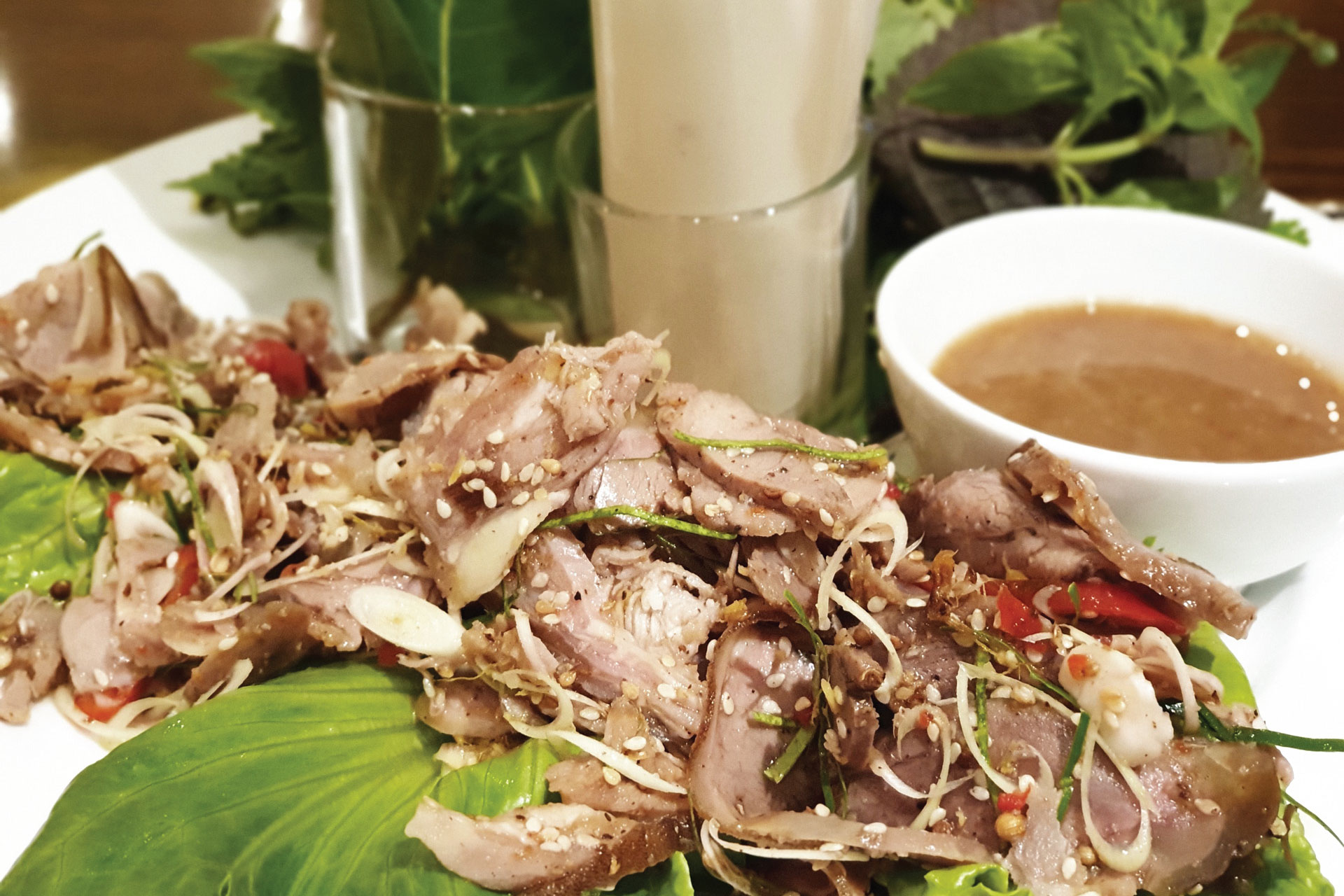 "Rare goat meat mixed with lemon": it requires the sophistication and perfection from the meat selection to following steps because ingredients must be the freshest and most delicious goat meat with low fat. Meat is steamed, sliced and mixed with lemon juice, ginger, lemon grass, chili, pepper ... then sprinkle with fried sesame seeds and then serve the diners. This dish is often served with herbs such as basil, coriander, fig leaves ... and can be wrapped with thin rice paper. This is one of favorite dishes because of its delicious, sweet taste of steamed meat and rich nutrition.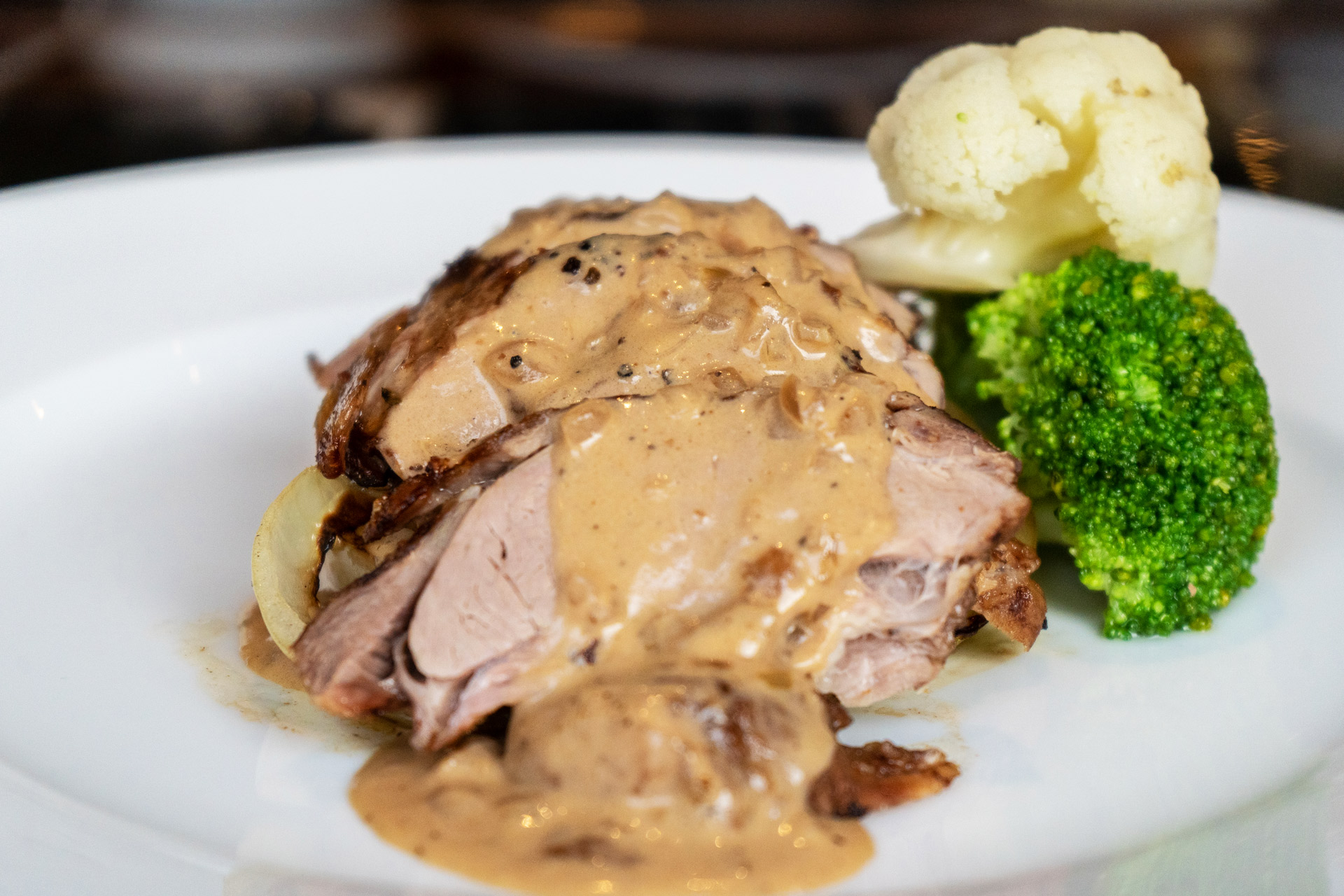 "Goat meat with pepper sauce": favored by foreign diners because of soft ripe goat meat, smooth and fragrant sauce.
Photo Gallery