It takes about 5 minutes to go to Mua cave by motorbike from Ninh Binh Hidden Charm Hotel (or 15 minutes by bike). You can rent bicycles or motorbikes of the hotel and visit attractions.
Out of the hotel, you will go to the left of your hand for about 500m to meet a signboard at a distance of 2.5 km from Mua cave. Follow the direction road through the rice field, you will come to the Hang Mua tourist area. You run the vehicle straight to the entrance of the tourist Area and send it next to the ticket counter (or if there is no space, send to the points in front of the entrance to conveniently take it when returning to the hotel).
* Tickets for visiting is 10,000 VND / person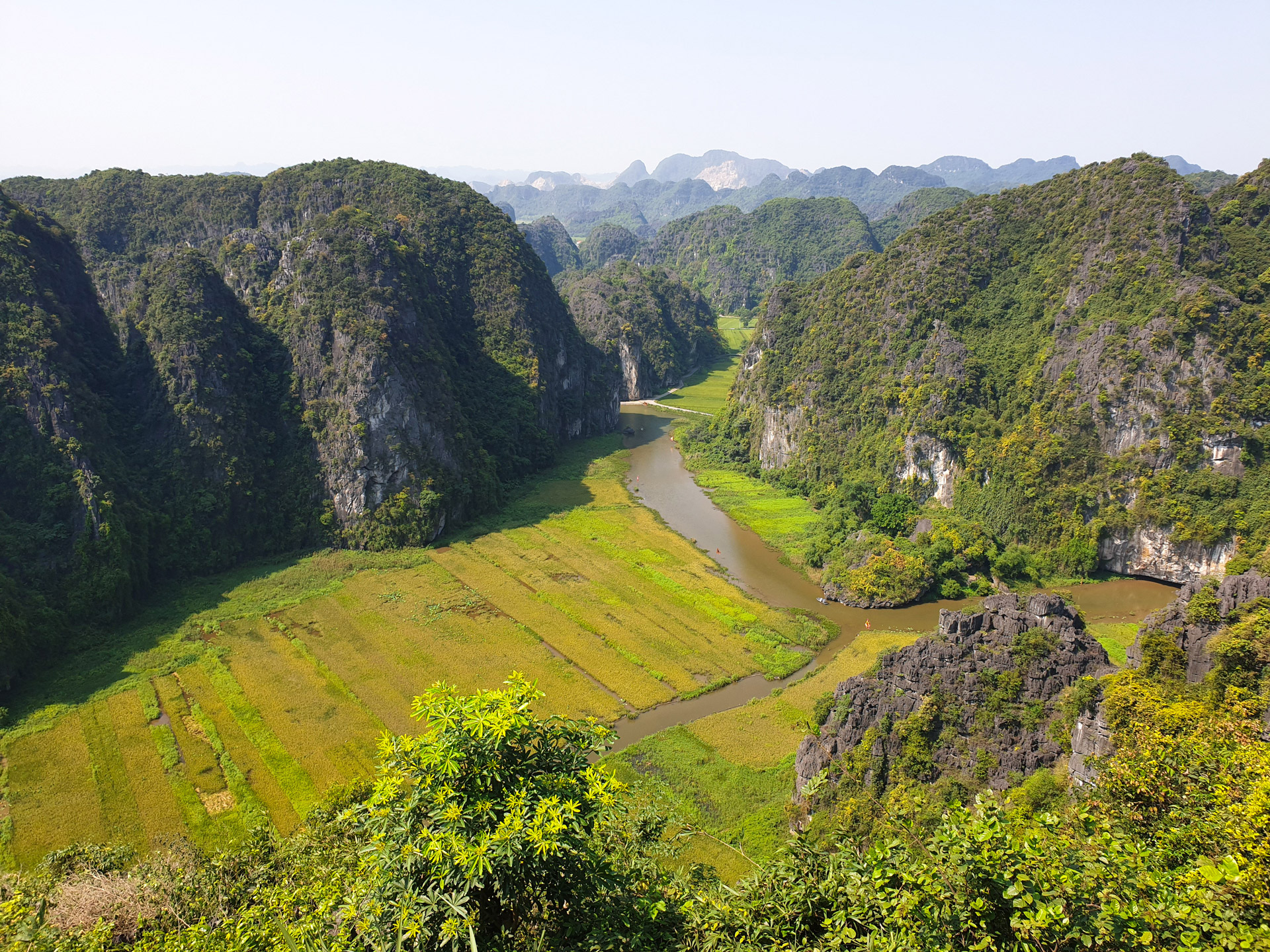 After producing tickets at the gate, you continue to walk along the path leading to the foot of the mountain. You must step up to about 500 stone steps to reach the top. There will have a turning point at more than the halfway. One direction leads to the dragon statue and the other leads to the top of the tower on a narrow cliff.When you get to the top of the mountain, a breathtaking scene appears in your eyes that will surprise you and make you frozen for a few seconds! The scene also covers both Ngo Dong River below and winds around the towering mountains in the valley.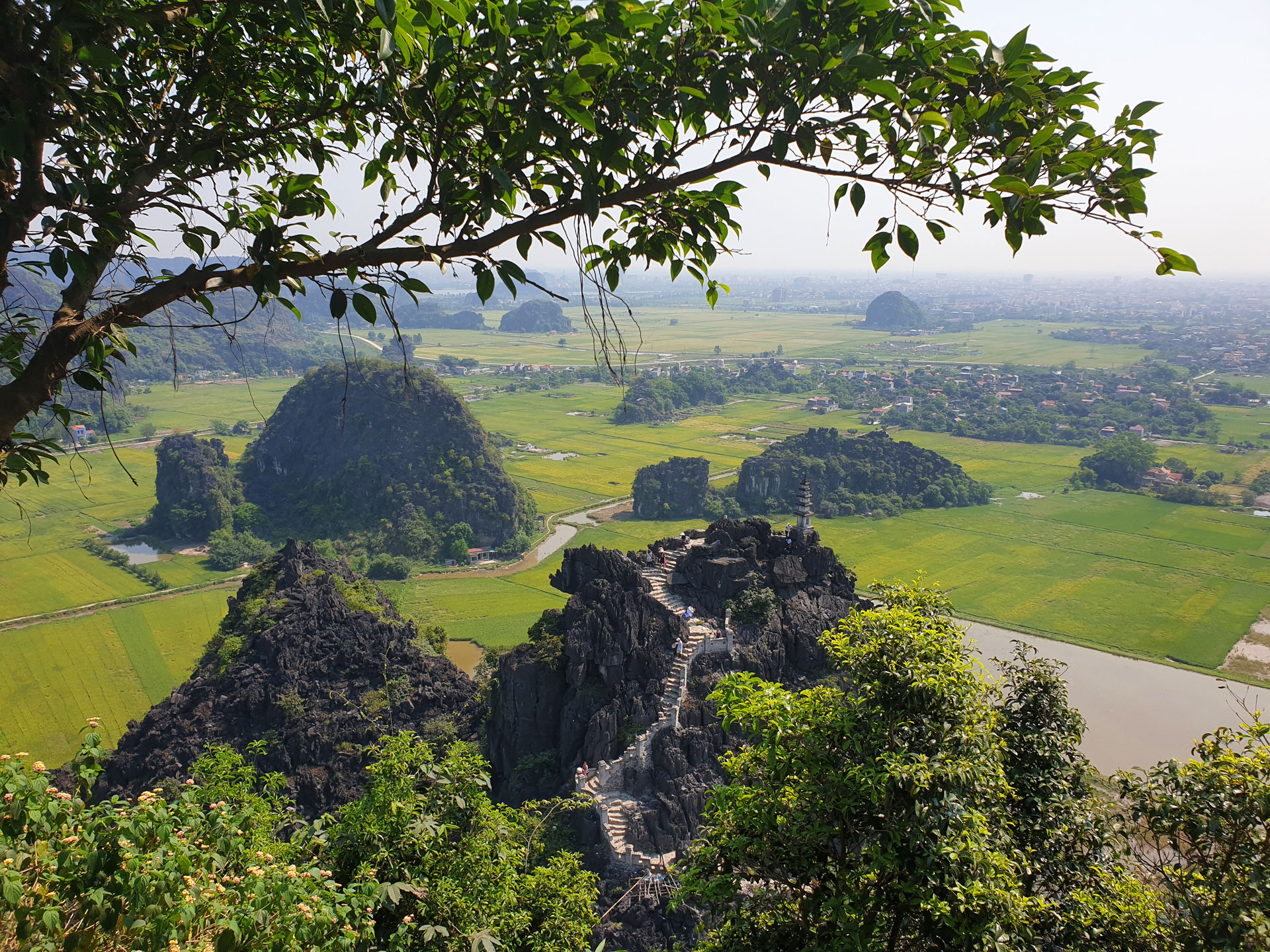 The best time to visit the Mua Cave is in the early morning around 06:00 am before the number of tourists is increasing, or in the late afternoon, because this is a great place to enjoy the sunset on the valley.
Like in the North, from May to October the weather is hot and has a lot of rain. Rainy season is the best time of the golden paddy fields. From November to April, the weather is cooler and drier. You should see the weather forecast in advance and prepare carefully when coming so as not to affect your trip.
From the middle to the end of May is the season of ripe rice in Tam Coc and Trang An, the view in this month is extremely beautiful.